Posted by Ben on June 26th, 2010
Drupalcamp Colorado 2010 was an amazing event.
We had over 300 people attend the event, 36 sessions across two days, 1 great code sprint, a coding room throughout the camp, visitors from as far away as Boulder, Nederland, New York, France and The Netherlands, and all sorts of amazing Drupally goodness.
We are planning the 2011 event for more or less the same time in June and will e-mail all attendees of the 2010 event when the 2011 event is announced.
Featured Sessions
Drupal Commerce is the next generation e-commerce module suite for Drupal 7. The project is a re-implementation of Ubercart's core feature set on Drupal 7 using the best new core Drupal features and depending on the strongest Drupal contributions.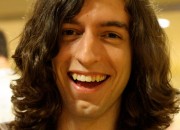 Latest News
Posted by juaneclark on June 29th, 2010
What does your shop do and how do you work with Drupal?
CivicActions provides internet strategy and solutions to people and organizations working for progressive and sustainable change, here in America, and abroad.
We have deployed over 100 Drupal websites for world-changing organizations since 2005. We also specialize in CiviCRM. All of our projects are lead by expert project managers.
Posted by juaneclark on June 26th, 2010
What does your company do and how do you work with Drupal?
We do a lot of things, but these days our focus is on cutting edge work in making event management easy in Drupal using the COD platform and in the security of Drupal sites. We are passionate about these topics and really love working for clients in these areas.
We provide services across the spectrum from training and support to full site development. We also love giving presentations.